Are you ready for a 2-day MILSIM/FTX prepared by the Assault Armor Battalion (AABN) and Force Recon Battalion (FRBN) of the Philippine Marine Corps to be held on 30 April-1May 2011 at the Marine Base, Ternate, Cavite?
This will be the 1st time airsoft will be incorporated in the Marine Corps' training regimen and the event's planning cadre promises this to be the most realistic and ultimate experience in airsoft military simulation.
Culled from true-to-life experiences in Mindanao and other parts of the country, veterans and battle-hardened members of the AABN and Force Recon Battalion of the Philippine Marine Corps have designed a combat simulation/training exercise designed to test the skills, endurance and discipline of participants, with emphasis on scenarios designed for force-on-force training under realistic combat conditions.
THESE GUYS ARE THE REAL DEAL and not some airsofters pretenders using the sacred and hollowed name of the Marine Corps' elite unit, the Marine Force Recon Battalion, without any authority.
To add further realism to the training, the planning cadre has included the possible participation of a company of the elite Force Recon Battalion to serve as stragglers or opposing force to test the mettle of civilian participants especially during night movements.
The 2-day MILSIM/FTX will be a graded exercise with corresponding awards at the end of the event for the Best Overall Platoon, Best Maneuvering Platoon, Medal of Valor, etc. Prices will be given to the winners. In addition, each participant shall be entitled to a raffle stub with several prices to be drawn during the event.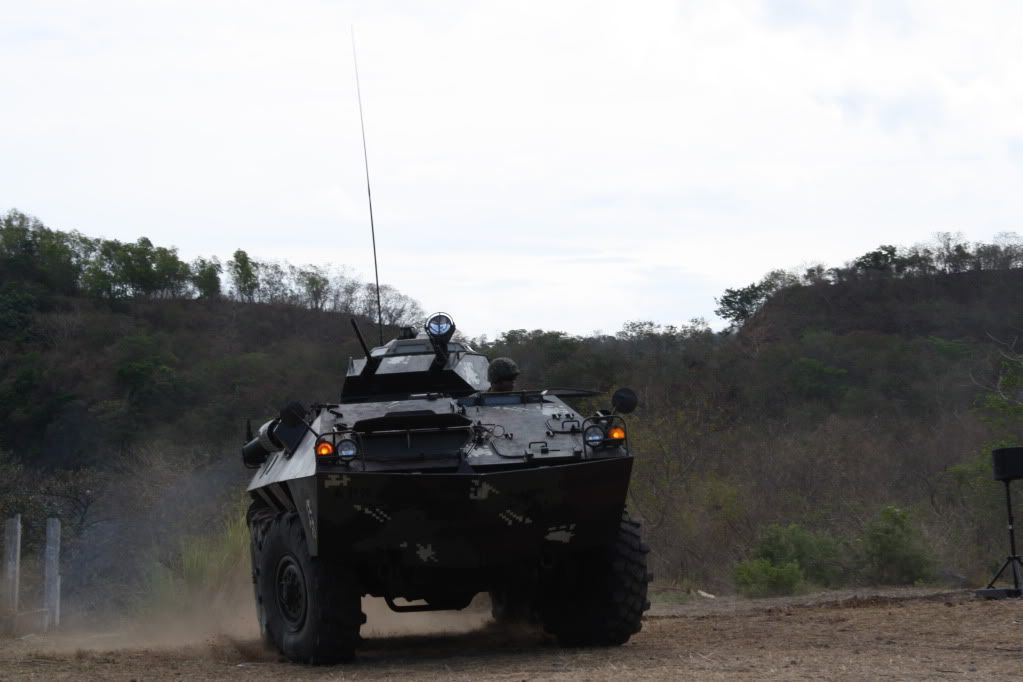 To further make the exercise memorable, the Assault Armor Battalion has agreed to conduct its semi-annual live fire drills during the 1st day of the exercise, which will be open for viewing only to the participants. The drill will include live firing of 7.62mm Medium Machine Gun and 0.50 cal. Heavy Machine Gun.
For its part, the Force Recon Battalion has agreed to hold their monthly proficiency test during the 2-day event in order to simultaneously showcase some of their capabilities to the civilian participants.
Only 200 slots shall be given to civilian participants. Additional slots may be opened subject to the approval of the AABN and FRBN Command.
This event is specifically designed for milsim practitioners. Other airsofters who want to experience milsim may participate but will be subjected to strict milsim playing rules. Participants are expected to be physically, mentally and emotionally prepared. Due to strict security requirements of the Marine Corps, interested participants are expected to fill up the attached security clearance form and email the completed form one (1) month before the scheduled event.
GUIDELINES

:
I. BACKGROUND
"AMBPHIBIOUS RAIDERS: Baptism of Fire" is a 2-day bivouac military/combat simulation/joint field training exercise between civilian airsoft-MILSIM enthusiasts and members of the Philippine Marine Corps (PMC). This will allow participants, both Marines, other members of the AFP and civilians, to practice joint operations in a controlled and secure environment using Airsoft guns.
II. PLOT
The story begins when a high-ranking official of the Philippine Marine Corps ("PMC"), MGEN MAGINOO MAGITING, AFP, one of the founders of the Force Recon Battalion, was abducted by armed men on his way to his residence in Taguig City.
Unknown to him, GENERAL MAGITING has been under constant surveillance since early 2010 by members of PNP-CIDG and ISAFP for his suspected participation in destabilization efforts against the administration.
A few days later, GENERAL MAGITING'S abductors uploaded a video in the internet wherein their leader, who goes by the nom de guerre of "MANG PANDOY", demanded the release of COL MATIKAS MALAKAS and all soldiers who have been in prison since 2009 as a result of their participation in the failed coup attempt against the present administration. In exchange, the abductors agreed to release GENERAL MAGITING upon proof of the Colonel's and the soldiers' release. The abductors threatened to behead GENERAL MAGITING in full public view on 1 May 2011 at 0600H if their demand is not met.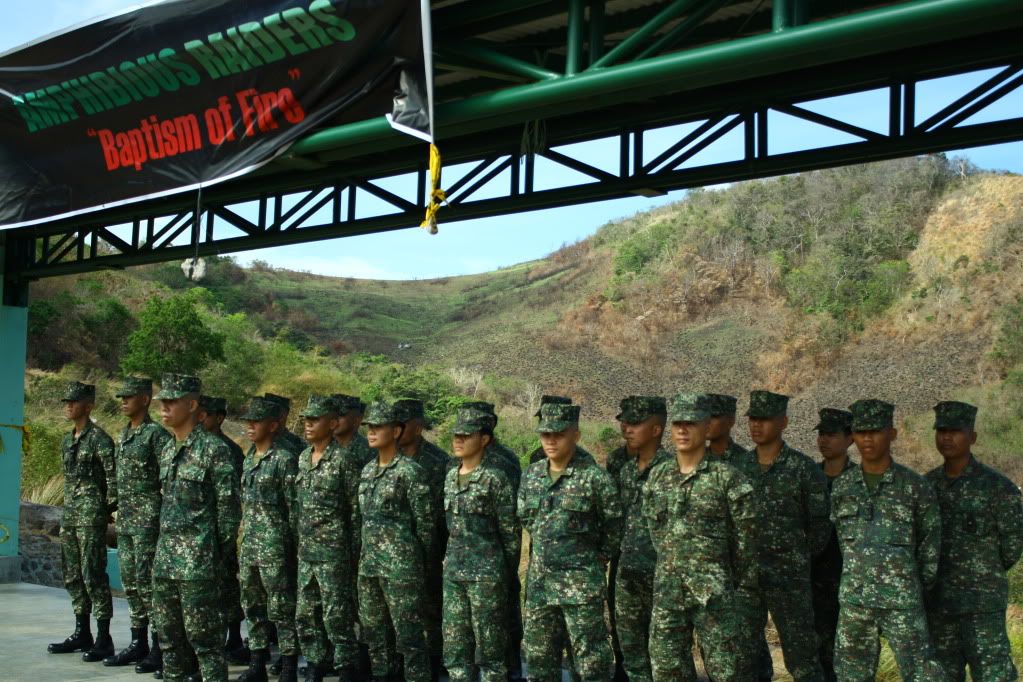 According to intelligence reports, GENERAL MAGITING was brought to an undisclosed area in Ternate, Cavite where he is presently being held. The report added that the area was overrun by around 100 highly trained armed men.
The Commanding Officer of the Joint Special Operations Group ("JSOG") was directed by GHQ to prepare the plan for the rescue of GENERAL MAGITING and the capture of the enemy camp. Among the planning officers of JSOG is a veteran of the SULBAT AOR and a member of the Force Recon Battalion, MAJOR MAGINOO MALIKSI. He has been tasked to lead the rescue.
GENERAL OVERVIEW OF OBJECTIVES:

Main Objective
• Simultaneous assault of Force Recon Beach Camp
o Rescue General Magiting
o Capture or kill Mang Pandoy
o Capture or kill all supporters of Mang Pandoy
o Clear and secure the camp
Secondary Objectives
• Clear enemy satellite camps
• Establish observation post
• Establish harboring area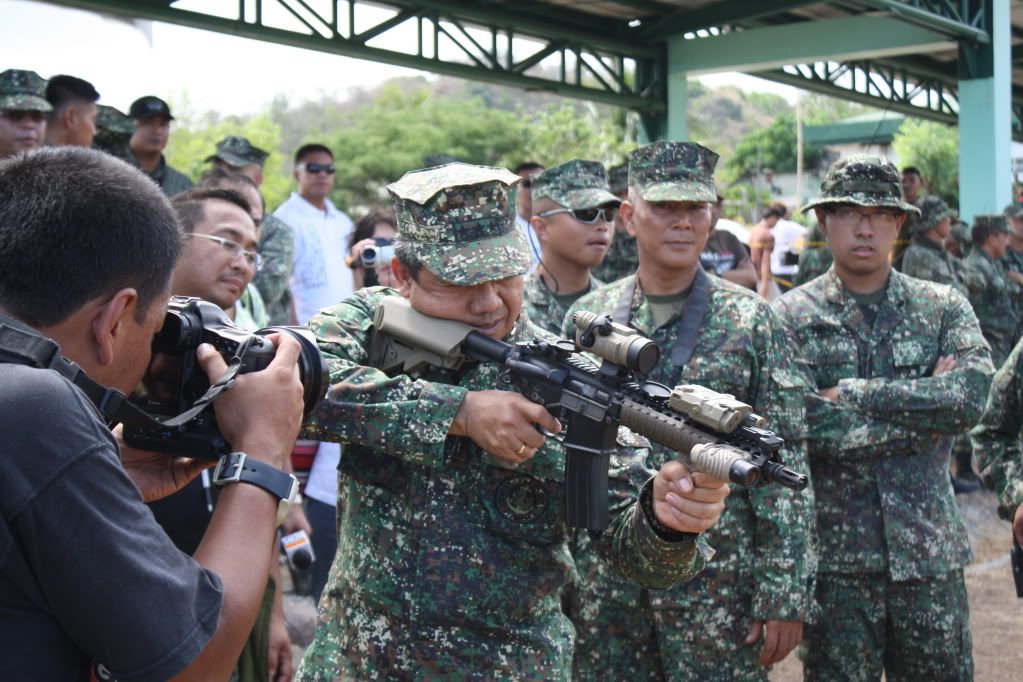 III. ADMINISTRATIVE MATTERS
A. Date/ Time/Venue
The event will be held on April 30 to May 1, 2011, from 0400H (30 April) to 1000H (1 May) at Marine Barracks Gregorio Lim, Ternate, Cavite. Registration will start at 0400H, 30 April.
B. Game fee
Game fee is P 600.00 per participant, which will be inclusive of the following:
1) Lunch on the 1st day
2) Breakfast on the 2nd day
3) PMC Martial Arts demo
4) Live-fire drill by the Assault Armor Battalion of their light and heavy machine guns
5) Capability demo of Force Recon Battalion
6) One (1) raffle stub per participant
C. Payment details
All payments shall be deposited to BANCO DE ORO
D. Schedule of activities
Day 1 (30 April)
• 0400H to 0700H – Registration
• 0730H to 0830H – Open. Cer/Briefing
• 0900H to 1030H – Live fire drill/demo
• 1100H to 1130H – Lunch (Boodle)
• 1200H to 1330H – Deployment
• 1330H to 2400H – Game proper
Day 2 (1 May)
• 0100H to 0300H - Continuation of game proper
• 0330H to 0445H – Movement to contact
• 0500H to 0630H – Assault
• 0700H to 0800H – Admin time (breakfast)
• 0830H to 1000H – AAR, awarding and raffle
E. Security clearance
All participants are required to fill up a security clearance form to be submitted to the Intelligence Group of the PMC for validation and background checking. ALL SECURITY CLEARANCE FORMS MUST BE SUBMITTED ON OR BEFORE 28 FEBRUARY 2011. Failure to submit on time would mean forfeiture of slots in favor of those interested participants under Waiting List.
IV. MISSION ESSENTIAL EQUIPMENTS
A. Weapons (Rifles, pistols, LMGs, grenades, claymores, etc.)
B. Protective gears (goggles, ballistic glass, face mask, etc.)
C. 2 meals (preferably dry rations like MREs)
D. Hydration gear/canteen
E. Full battle dress uniform (BDU) for jungle use; NO "CONTRACTOR" LOOK ALLOWED.
F. Rain gear
G. Sleeping gears (sleeping bag, hammock, etc.)
H. Navigation and communication tools such as compass, GPS, radios,etc.
I. Illumination (NVGs, chemlight, flashlight, flares, etc.)
J. Personal medicine kit
V. GENERAL GUIDELINES
A. Safety
The safety and security of all participants are of primary and utmost importance. Thus, all participants are advised to observe safety and security procedures observed in the Marine Base. Participants are advised to be physically, mentally and emotionally fit in time for the event.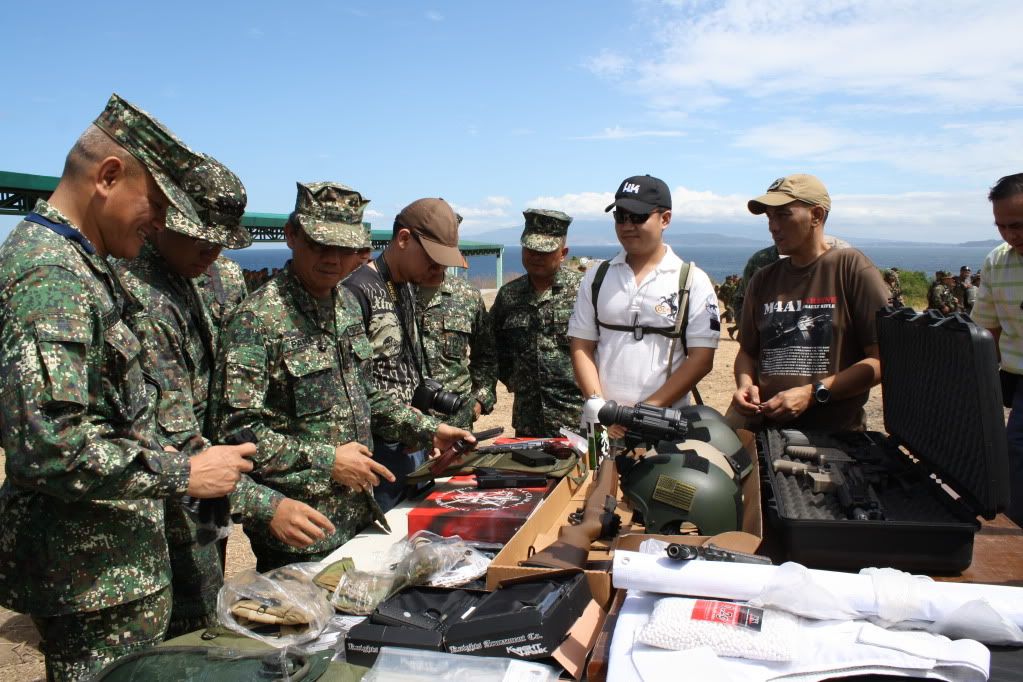 Participants are volunteers/enthusiasts and are aware of the consequences and have experienced the effects of 6mm bb impact. They are also well-versed in handling of airsoft weapons and are expected to observe proper weapon safety procedures and employment.
B. Liabilities/Rights
The Philippine Marine Corps, Assault Armor Battalion, Force Recon Battalion and GagerZ, including all its officers and members shall not be liable for any accident, injury, death arising from any fortuitous event. Likewise, they shall not be liable for possible injuries that may be incurred by participants arising from 6mm bb impacts during the event.
The Philippine Marine Corps will ensure the security of all participants while inside the camp.
The Philippine Marine Corps, Assault Armor Battalion, Force Recon Battalion and GagerZ reserve the right to refuse admittance to any person/team found to be unfit for the event.
C. Conduct
AMPHIBIOUS RAIDERS is not just a game. It is a combat simulation/joint civilian-military operation, hence, part of the CMO of the PMC. Marine Barracks Gregorio Lim is a government facility, a military camp and training ground exclusive to the PMC. To be allowed to conduct MILSIM on this ground is already an honor in itself.
On this premise, all participants are expected to observe strict discipline and proper decorum while inside the camp. The following conducts while inside the camp will be strictly enforced and observed:
1) No DRINKING of alcoholic beverage while inside the camp.
2) No SMOKING while inside the camp.
3) Be COURTEOUS to members of the PMC.
4) UNRULY BEHAVIOR and FIGHTING among participants will not be tolerated and will be dealt with accordingly.
5) NO TAUNTING OR TRASH TALKING. Opposing force will be made up of members of the Philippine Marine Corps. Taunting or trash talking directed against them will not be tolerated.
6) HONESTY. Participants are mature MILSIM/airsoft enthusiasts. Hence, they are expected to observe honesty in all aspects of MILSIM playing. "Hit calling" will not be allowed. (Note: To those who will be in "god mode" and "unli ammo" mode, we will be ready for you. Seasoned veterans of the PMC will be embedded as umpires/raters per company. They will submit SITREP to the Command Center from time to time to report on the status, condition and decorum of their assigned company. Any deviation from the prescribed ROEs will be dealt with accordingly.)
VI. RULES OF ENGAGEMENT
A. STRICT FIRE DISCIPLINE. Participants are expected to observe strict fire discipline, using semi-auto or short burst for players using AEG rifles and GBBRs. Strictly no box magazine or Cmag for AEG rifle users. Only machine gunners will be allowed to utilize full automatic firing. Participants are strictly encouraged to use pistols when engaged at a distance of 10 meters or less.
B. 550 FPS LIMIT for all assault rifles, LMG and sniper rifles (legal limit under PNP Circular). We will conduct random chrono check using our own AEG and GBBR magazines.
C. LIMITED AMMO. To ensure fire discipline, each participant will be allowed to carry only 900 rounds without any resupply. (Note: This will be strictly implemented as all participants will be subjected to a thorough search and/or random check during formation and during deployment.)
D. ALL DIRECT HITS WILL TOTALLY IMMOBILIZE AND NEUTRALIZE PARTICIPANTS. The rationale of this rule was explained by members of the Philippine Marine Corps who described non-fatal hits in body parts, other than the head and torso, during actual combat situations, as sufficient to totally render the wounded party useless thereby requiring the immediate attention of a Corpsman or Medic, followed by medevac procedure. Thus, WOUNDED PLAYERS CANNOT FIRE BACK.
Dead participants must lie on the ground and wait for the Corpsman to "resurrect" him/her.
E. NO "DEAD MAN TALKING".
F. RICOCHETS ARE NOT CONSIDERED HITS.
G. KNIFE KILL IS ALLOWED. To achieve a knife kill, a participant must touch the target and declare his intention.
H. LIMITED REINFORCEMENT VIA "RESPAWN" SCHEME. Each company shall be entitled to call in reinforcements through "regeneration", "respawn" or revival of injured or dead participants, a number of times equivalent to half of its full strength. (Example: A company of 50 shall be allowed to revive injured or dead participants 25 times only. A revived player will be identified with a colored arm band.) A company cannot call in reinforcement/respawn in excess of this. "Respawning" will be allowed only until 0100H 1May. After 0100H, absolutely NO "respawning" will be allowed.
I. BE HONEST. All participants are mature airsoft and MILSIM enthusiasts and they are all expected to display and exhibit this virtue.
J. Any participant who fails to observe the ROE, despite warning from the umpires, will be disqualified and escorted out of the area of operation. An umpire's decision is final.
VII. PARTICIPANTS
Civilian participants shall be divided into four (4) companies, Task Force HAWKEYE, Task Force RED SUMMER, Task Force RIDGE SEEKER and Task Force TRIDENT, to be headed each by a company commander. The company commander will be chosen from among the participants.
Each company will be provided with 2 non-fighting UMPIRES from the ranks of the Force Recon Battalion and/or members of the Assault Armor Battalion who will serve as guides and coordinators between the command center and the company commanders.
The OPFOR or aggressors will be played by members of the Force Recon Battalion.
VIII. OBJECTIVE AND SCENARIOS
Real world experiences of members of the PMC in actual missions and encounters have shaped the design of the objective/scenarios for this event. The plot leading to the main objective will be based on a fictional storyline.
Multiple objectives in a 2-day event for participants were disregarded due to its unrealism in terms of accomplishing the same in a limited amount of time. (NOTE: The event is only for 2 days and an assault of a major objective in real life will take days if not weeks to accomplish.) Not even members of the PMC can accomplish several tasking in actual combat situations in a very limited amount of time. Thus, there will be only one (1) major objective.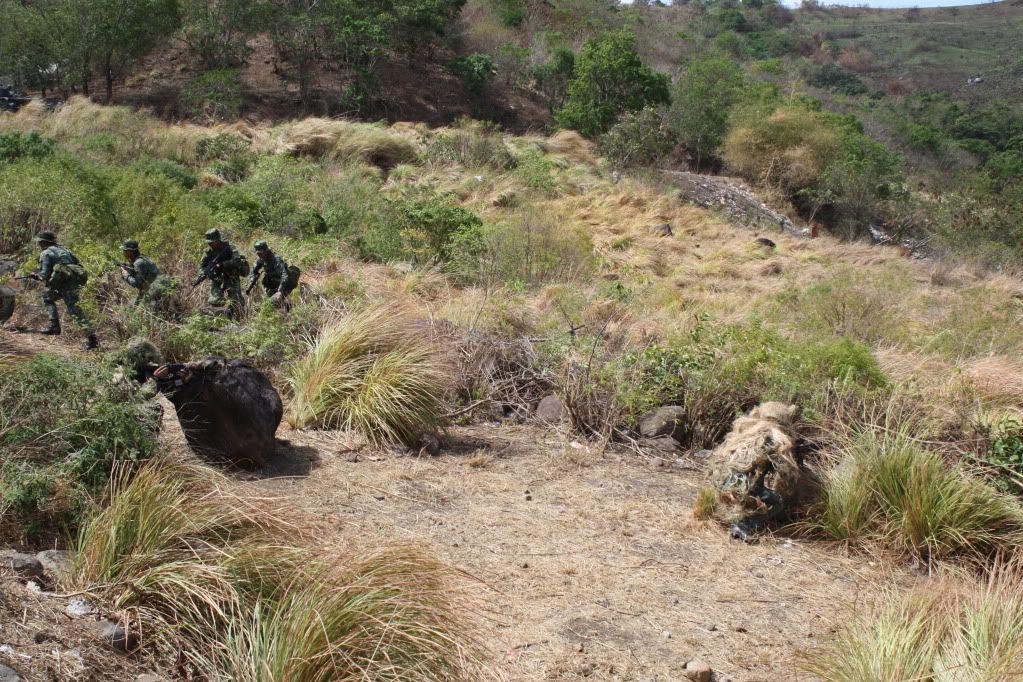 The 4 companies will share only one (1) main objective, i.e., simultaneous assault on the Force Recon Battalion's beach camp, from different approaches.

However, companies will have separate tasking the moment they reach the camp.
While there is only 1 objective, multiple scenarios will be inserted during the whole deployment to keep the 4 companies on their feet and alert at all times especially at night. That is why there is no official admin time as rest will be subject to the discretion of the company commander. In other words, a resting company may be ambushed or assaulted by the opposing force. Official admin time will be declared only by 0700H 1 May 2011.
These scenarios may include the following:
• OP establishment
• Chance encounter
• Combat Patrol
• Harassment
• Ambush
• Assault of satellite camps (to be announced while on deployment)
• Defend harboring area
Discretion as to a company's movement will rest heavily on the company commander. He may conduct recon, patrol or setup an ambush or order harboring.
IX. SPECIAL FEATURES
To make the experience as realistic as possible, the PMC has agreed to the use of the following insertion vehicles: V-300 APC/Fire Support 6-wheeled vehicles; M35 trucks; and High Mobility Multi Purpose Wheeled Vehicles ("HUMVEE").
Two (2) months prior to the event, the planning cadre will conduct actual site orientation and briefing for the assigned company commanders and five (5) selected members of the company at the Marine Barracks, Ternate, Cavite. This will be on a voluntary basis and the date will be announced.
In addition, all participants will be invited to undergo a briefing/crash course on the proper handling of insertion vehicles and basic land navigation at Assault Armor Battalion Barracks, Fort Bonifacio, Taguig City. Date for this briefing will be announced.
X. AWARDS/CRITERIA
This 2-day event will be a graded exercise wherein companies will be graded by embedded umpires based on the following criteria:
A. Formation - 10%
B. Day movement - 10%
C. Night movement - 10%
D. Tactics - 10%
E. Reaction - 10%
F. Fire discipline/Honesty - 10%
G. Command and Control - 10%
H. Determination - 10%
I. Land Nav - 10%
J. Unity - 10%
Standard scoring system used in military field exercises will be used. Based on the assessment of the umpires, a company is given either a "GO" or a "NO GO" per criteria. A "GO" is equivalent to 10 points, while a "NO GO" means no points.
Each company will be graded during the following occasions:
• Formation
• Initial deployment to jump off points
• Mounting/dismounting of insertion vehicles
• Company movement
• Combat patrol
• Harboring
• Engagement
• Movement to final objective
• Assault
A company that exceeds the allowable reinforcement/respawn shall merit an automatic "NO GO".
The company with the highest score at the end of exercise will be declared the winner and will receive an award c/o the Philippine Marine Corps.
THE LANDING: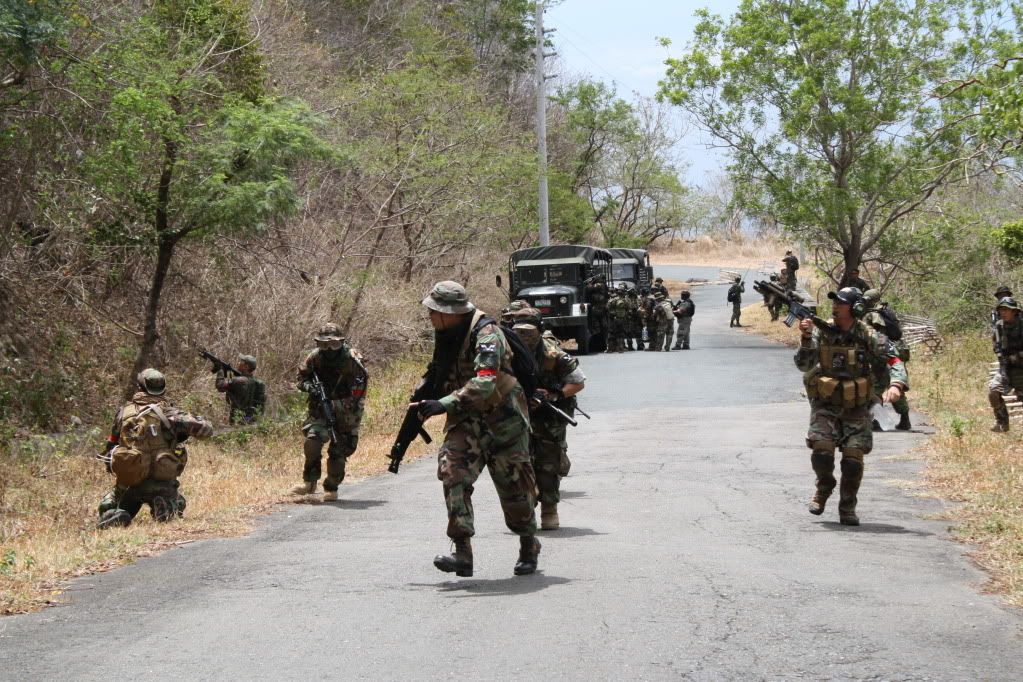 1. 10 M35 trucks entering Marine Base, Ternate, Cavite. Sentries allowed entry as the convoy was said to be containing members of the Force Recon Battalion scheduled for retraining. 100 heavily armed men dismounted from the trucks and deployed all over the base. They barricaded the base and set up check points along all routes leading to it.
2. Abductors through their leader, "MANG PANDOY", demanded for the release of COL MATIKAS MALAKAS and all soldiers who have been in prison since 2009 as a result of their participation in the failed coup attempt against the present administration. In exchange, the abductors agreed to release GENERAL MAGITING upon proof of the Colonel's and the soldiers' release. The abductors threatened to behead GEN MAGITING in full public view on 1 May 2011 at 0600H if their demand is not met.
3. Intel Report: A convoy suspected to carry GEN MAGITING was seen within the vicinity of Ternate, Cavite area. Confidence is high that he is being held inside the Ternate base.
4. GHQ trying to contact the Ternate Marine Base. No response.
5. GHQ directed the Joint Special Operations Group (JSOG) to prepare a plan for the rescue of GEN MAGITING and the recapture of the Ternate base. Among the planning officers of JSOG is a veteran of the Sulbat AOR, MAJOR MAGINOO MALIKSI of the Force Recon Battalion. He has been tasked to lead the rescue.
6. JSOG's final plan calls for the deployment of the following elite units: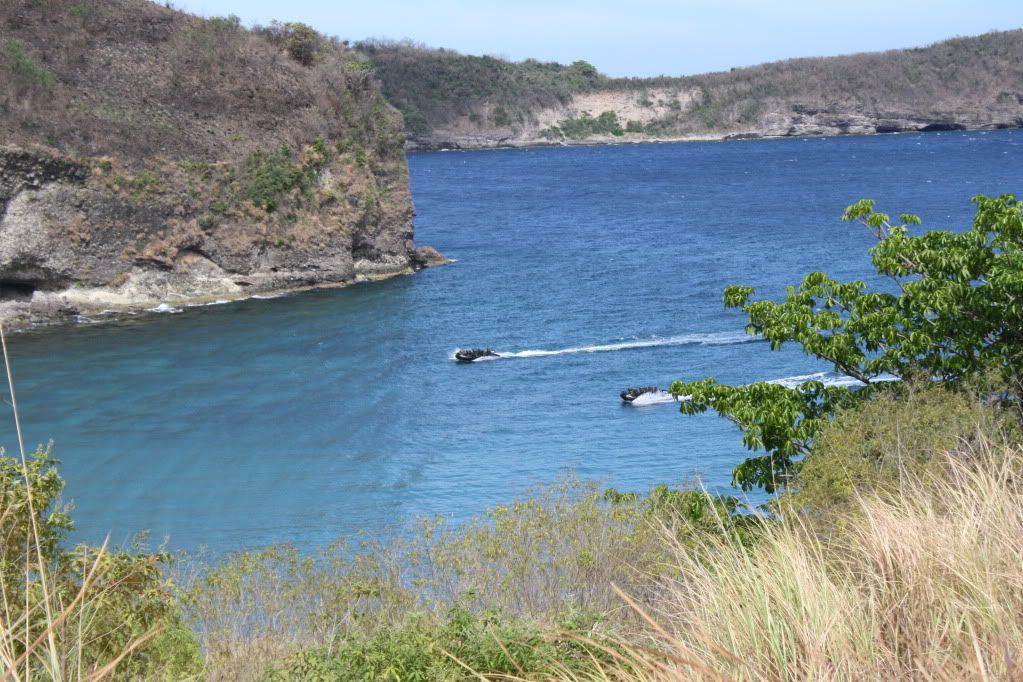 • Insertion of 1 company from the Force Recon Battalion of the PMC which is tasked to perform the actual rescue of GEN MAGITING under call sign TASK FORCE HAWKEYE.
• Insertion of 1 company from the Light Reaction Battalion ("LRB") of the Philippine Army which is tasked to assault, secure the camp and perform other tasking ordered by JSOG, under call sign TASK FORCE RED SUMMER.
• Insertion of 1 company from the Special Operations Wing ("SPOW") of the Philippine Air Force, under call sign TASK FORCE RIDGESEEKER, which is tasked to assault, secure the camp and perform other tasking ordered by JSOG.
• Insertion of 3 Platoons from the Naval Special Operations Group ("NAVSOG") which is tasked to assault the camp, perform other tasking ordered by JSOG and serve as the extraction team of GEN MAGITING, under call sign TASK FORCE TRIDENT.


OUR TEAM (OPFOR) MISSION:
(courtesy from the review report of sit trix)
To defend Satellite Camp Bravo, provide deterrence to assigned Task Force and initiate escape route of General Magiting and Mang Pandoy.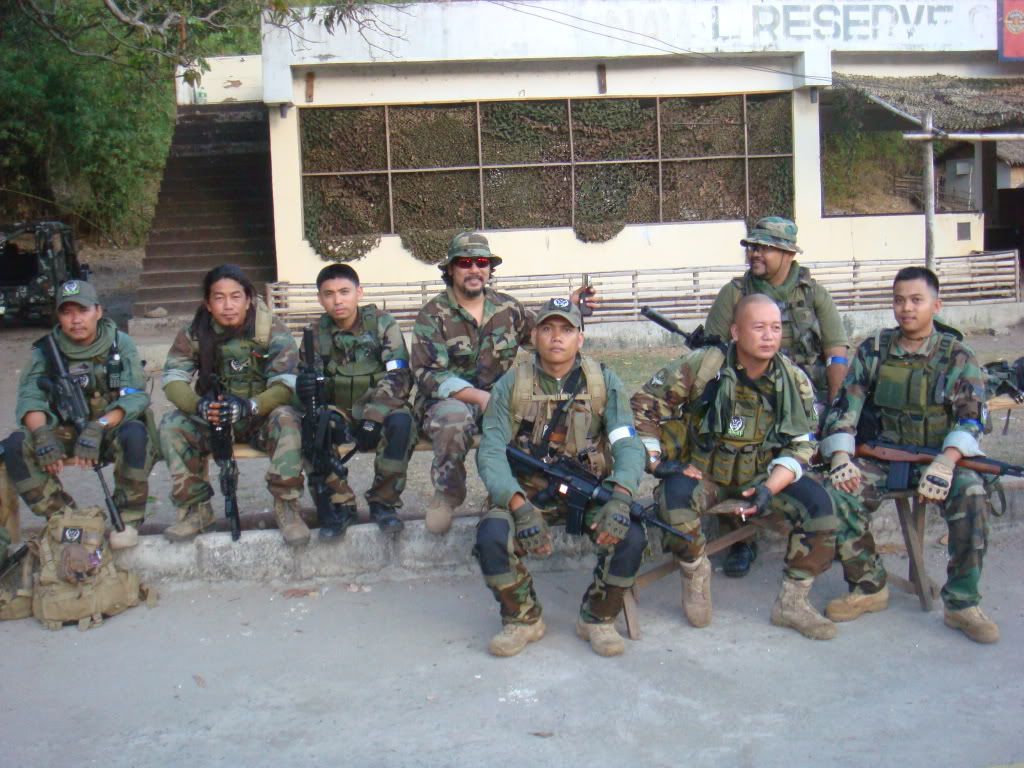 This was a combined ops by CAG-LRS and G3SAF (where I'm a member). We were set as the OPFOR for Task Force Ridgeseeker (Semper Fidelis). Combined strength was 11 operators. Intel shows Task Force to number almost 40. We were set to defend Satellite Camp Bravo and to conduct ambush in order to deter Task Force Ridgeseeker. The team was advised to pack light as the terrain was very steep and the temperatures were forecasted to be high. The umpire assigned to us was Pfc. Ryan Burcer. He acted both as a guide and an adviser and at one time an additional shooter for the squad. Our main tactic for this op was to make use of hit and run tactics. Never giving opportunity for the enemy to recover and to always keep them guessing as our main goal was not eliminate the enemy but to give them as many deductions as possible without risking losing one operator. This tactic was favored since the terrain allowed the enemy to be funneled into a kill zone and with a steep terrain to aid us. We also knew that the enemy would be trekking for hours before they would reach our post. Again this provided us with a distinct advantage.
301000H April 11 Jump off. We proceeded to our assigned satellite camp. Then It took us almost 2 hours to reach the peak of the mountain where we were supposed to establish a fall back position. Although it wasn't comparable to how steep and how far our opponents had to trek, it provided the same challenge for us. It was almost a 45 degree incline as we made our way to to our assigned area. Luckily the weather was more forgiving as temperature was moderately high. But I went through almost 2 of my canteens in the process.
301130H April 11 Reached the peak. Waited for the others to come up the hill. Others rested had a quick bite to eat and rehydrate. Pfc. Burcer went back to assist stragglers. When the entire team was able to reach the peak, Pfc. Burcer and I decided to scout our main objective, to secure and defend Victory Hill. We went ahead. It was a good 15 minute hike from our current position. Upon arriving we discussed and decided defensive positions and perimeter security. As it was high ground we had a definite advantage as the enemy had limited cover and was on lower ground. I then radioed to Dahas to follow us so we can then setup defensive positions. They then proceeded to our position.
301200H April 11 While we were waiting for the rest of the team to arrive, I suddenly spotted what looked like a reconnaissance team from the enemy. This surprised us since we knew that their jump off would be at 1300H. I then shouted contact and we proceeded to engage the enemy. I radioed to the rest of the team that we were in contact and asked the team to reinforce us. After quickly evaluating the situation, Pfc. Burcer and I decided that we couldn't hold the area and decided to fall back. The enemy had 5 casualties, we had none.I again radioed the team that we were falling back and to set up defensive positions just in case we would be pursued.
301230H April 11 We then regrouped with the rest of the team and I asked Dahas to set up an ambush position. I left him to take charge of the raid while we set up another ambush position at the top of the hill. The team again had a hard contact with the enemy. The enemy again sustained casualties and we again had none. The rest of the team again prepared to pull back.
301300H April 11 We set up a defensive perimeter at the top of the hill. As we waited for the rest of the team to pull back.

When we regrouped we decided to set up another ambush at the the top of the hill

. Being a step ahead of the enemy we stowed our packs at another potential defensive position as we prepared to go light just in case we got into a heavy firefight.
301330H April 11 We waited for the enemy to approach our position. They may have expected an another ambush as they decided to flank us from the side.

We again engaged the enemy as they tried to maneuver up the hill but the terrain gave us a clear advantage as they had a hard time maneuvering

. Alabama was hit and we decided to fall back, retrieve our gear and set up another ambush position.
We set up another ambush position. Again our position gave us a clear advantage as we had a clear view of the enemy's approach. We then saw them coming and then waited for them to enter the kill-zone. Another firefight broke out. I was hit in the leg as I tried to look for a better position. After a few more kills by the team we again decided to fall back. It was clear that the enemy was getting frustrated by our tactics. As soon as they got near our area we were already gone.
301500H April 11 This time we decided to leave a bit of distance between us and the our pursuing enemies. This would keep them guessing and would frustrate them even more. We

then arrived to an area where we had high ground and again we would see the enemy approaching and they would have limited cover. They would then be forced to into a funnel as both sides was deep ravines.

The team then choose their defensive positions. Settling into bunker positions. While waiting we had time to rest and hydrate but had no time to eat. Again another firefight. As we were advised to hold the position for an hour we decided to put concentrated fire down range. Unfortunately the enemy was getting frustrated. They decided to rush us through the trail. Our first line was hit, others fell to second line hoping to stall the enemy's advance. But unfortunately they pushed through. The order to fall back was given. Echo1 and I stayed with the others who were hit. Although we were not hit we asked the enemy to stop firing since it was too close (about 5 meters?) and fearing someone might get over-killed. Unfortunately Echo1 was hit in the forehead. Bb was embedded but he was able to push it out while an enemy approached him and said "ayan buti na tangal mo at ipa kwadro mo para may remembrance ka". Ignoring this we went ahead and provided first aid to Echo1. All the while the enemy was saying that we should join them since we were captured. I disputed saying we were not captured and were not POW's and that as per ROE we had to be hit twice to switch sides. The umpire assigned to the Task Force confirmed this with and decided that we were not POW's nor were we switching sides. The Task Force then proceeded to move ahead of us as we tried to link up with the rest of the team.
301700 April 11 I maintained

radio contact with the rest of the team as we moved to their location (Recon Marines Base)

. We had another trek down hill and as daylight was fading we had to scramble to get there as the terrain will surely give us problems. While on opur way down the hill we saw Recon Marines on the side of the hill scouting the harboring area for TF Ridgeseeker. They will conduct night raids and they also have a mission of capturing the TF CO.
301800H April 11 We were able to reach the base where we were going to consolidate with all the other OPFORS for the final missio

n

. Unloaded some gear and ate our MRE's and re-watered. After some a quick rest we were tasked to provide perimeter defense. We were positioned at the front of the camp where the main body would be attacking.
301900 H April 11 No news of the attacking force yet so we were advised to rest. Some of the teams were tasked with night patrols and perimeter defence. We got a glimpse of how hard our Recon Marines trained as they did their PT throughout the night.
010500H May 11 TF Hawkeye joined us for the final mission. It turns out that Mang Pandoy is the CO of TF Hawkeye. We then ran through our defensive plans. C4 was setup at an area for added effect. Flares and trip wires were set up all around the from of the camp. Providing early warning of attackers. G3SAF operators positioned themselves on the roof for sniper coverage facing the main gate and front end of the camp.
010530H May 11 The assault began. Flares and trip wires were set off. The enemy launched it's main force at the front of the camp while there were also enemy forces attacking the back of the camp and the beach area.

The C4 was set off. Heavy firefight from all sides. G3SAF operators were able to pick off advancing forces from the main gate as they were not visible due to low light conditions

. I decided to move to the back of the camp and engage the enemies near the beach. Heavy firefight ensued. My battery died and instead of calling it quits I decided to become a spotter for friendlies. I provided enemy positions to SOCOM operators as they put up defensive positions on the beach and also provided support to some Recon Marines who were defending the side of the hill. We were able to push the enemy forces back until ceasefire was announced and it was game over.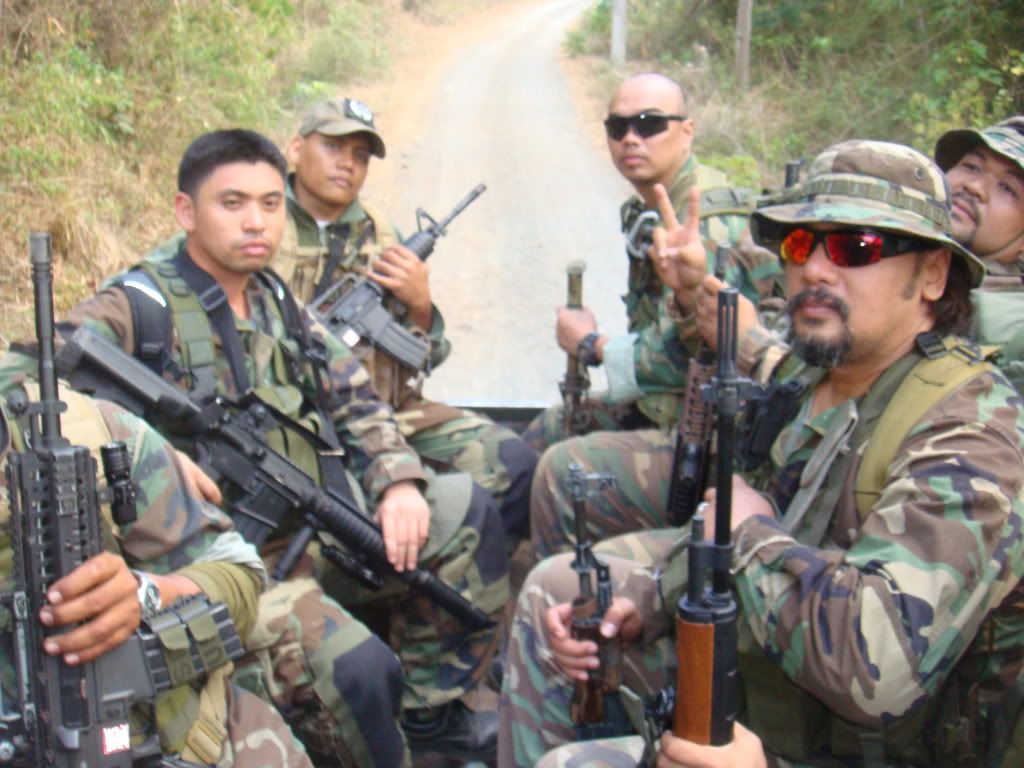 010700H May 11 I went back to the main pooling area. Most of the participating teams were there. I regrouped with the rest of the team.

Met some old milsim friends and then had breakfast. We then proceeded to the beach area for the closing ceremonies where all participating teams were given plaques of appreciation.

The Captain's Award was given to a member of Team Airsoft Ilocos. The winner of the award was personally chosen by Capt. Lucero. And the winning Task Force who excelled over all in tactics and had the most number of points was Team Hawkeye. As customary the CO of Task Force Hawkeye was carried over to the beach and dunked into the water. We then collected our gear, jumped into a Humvee and returned to our staging area.
Conclusion:
I was specially impressed with the G3SAF operators although this was their first milsim op, portrayed exceptional skills and discipline. All of which are requirements for milsim ops. Even though faced with "challenging" opponents they were able to keep their cool. Hope to have more ops with you guys. Overall this was a well organized Milsim FTX. One of the most organized I've participated in. Special thanks to Pfc. Burcer who specially took good care of us. Akala mo matagal na namin kakilala sa mga biruan namin. At hindi biro na magpabalik balik siya para sunduin ang tropa na nahirapan umakyat. He is being deployed to Mindanao. Our prayers are with you sir and sana magkasama ulit tayo sa next ops.
In : Airsoft Games
Tags:
airsoft
milsim
wargame
war
military simulation
military camp
marines
soldier
action
battle wounds
philippine wars